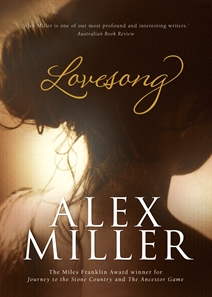 The winners of the 2011 NSW Premier's Literary Awards were announced at a gala dinner at the Sydney Opera House last night. Some of the countries leading writers and luminaries were at the event, including ABC TV presenter Jennifer Byrne (as MC), NSW Premier Barry O'Farrell and former Prime Minster of Australia, Malcolm Fraser.
One of Australia's best-loved writers, Alex Miller, was awarded the Christina Stead Prize for Fiction for Lovesong, described by the judges as "a magnificent novel of desire".
(No surprises there – we are Miller groupies here at Booktopia. Go here to see his answers to our Ten Terrifying Questions and here to see my interview with him on the publication of Lovesong).
Alex has received numerous awards for his writing, including twice winning the prestigious Miles Franklin Award. Miller also won The People's Choice Award. Introduced three years ago to increase public engagement with the arts, the People's Choice Award was chosen by Australian residents from the six novels shortlisted for the Christina Stead Prize.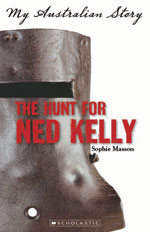 Former Prime Minister of Australia, Malcolm Fraser, along with Margaret Simons, were awarded the Douglas Stewart Prize for Non-Fiction for Malcolm Fraser: The Political Memoirs. It also took out Book of The Year. The judges described  it as an engaging work that demonstrates how literary craft can transcend the usual limitations of political autobiography.
The NSW Premier's Literary Awards, established in 1979, were Australia's first premier's awards. In their 32 year history, they have honoured many of the nation's greatest writers, including David Malouf, Shaun Tan and Jane Campion.
Over the course of the evening, $315,000 in prizes were given out over 13 categories. Author Libby Gleeson, AM, received a Special Award for her numerous contributions to the children's book industry. Jennifer Maiden won the Kenneth Slessor Prize for Poetry for her collection Pirate Rain, making her the first poet to win the prize three times.
Other winners include Debra Oswald for Offspring (Script Writing Award), Patricia Cornelius for Do Not Go Gentle… (Play Award), Cath Crowley for Graffiti Moon (Ethel Turner Prize), Sophie Masson for The Hunt for Ned Kelly,  (Patricia Wrightson Prize), Ouyang Yu for The English Class (Community Relations Commission Award), Stephen Daisley for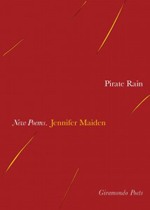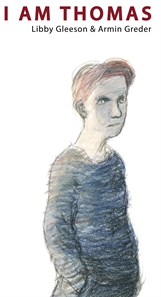 Traitor (UTS Glenda Adams Award) and Ian Johnson (Translation Prize & PEN Medallion).
Additionally, the recipient of the 2011 NSW Writer's Fellowship was announced. The winner, chosen from a field of 111 applications, was Emily Maguire. The Fellowship is offered annually by the NSW Government and is valued at $20,000.
The NSW Premier's Literary Awards help to establish values and standards in Australian literature and draw international attention to some of the country's best writers and to the cultural environment that nurtures them.
For more details, go to www.pla.nsw.gov.au.
About the Contributor