When I was growing up there was only one career path for me – the path trod by James Bond.
I, too, would wear a tux, arm myself with a Walther PPK, drive an Aston Martin, kill the bad guy and get the girl. As a teen I was just as complex as Bond – cold hearted, dark, misunderstood, efficient, unstoppable and highly sexed.
Though more of a Coca-Cola man, I could learn to love a Martini, I told myself. Thus, I was perfect for the job.
I'm not kidding. Secret agent was at the top of my 'to do' list. But then I fell in love, went travelling and when I got back instead of joining ASIO, I took a job in a bookshop and… you know how it is. By that time I was less like Sean Connery and more like Woody Allen, who played Bond's nephew in the original Casino Royale film.
But even so, even now, deep, deep down there is a voice which continues to whisper – you are Bond.
I mean, who can read a James Bond novel without thinking they ARE James Bond? Surely only an bizarre splinter group of contrarians would read Bond because they feel a deep connection with M, or Miss Moneypenny, or Felix Leiter…
If you're like me – if you are secretly Bond – you'll be happy to hear that there is a BRAND NEW Bond book to read.
Ian Fleming Publications Ltd has chosen international bestselling thriller writer, Jeffery Deaver, to write a new James Bond book.
The novel is called CARTE BLANCHE and will be set in the present day. Click here to buy Carte Blanche
In the world of espionage, giving an agent carte blanche on a mission comes with an enormous amount of trust and constantly tests both personal and professional judgement. Part of the nonstop suspense in the novel is the looming question of what is acceptable in matters of national and international security. Are there lines that even James Bond should not cross? Jeffery Deaver
In Carte Blanche, Bond has been deftly updated for a contemporary setting. As part of his latest assignment, 007 travels to an assortment of exotic modern locations – including his first visit to Dubai.
This is the smirk making book trailer for Carte Blanche :
Meanwhile, Australian Bond fans may have missed DEVIL MAY CARE, the James Bond novel by Sebastian Faulks, which became Penguin's fastest selling hardback fiction title ever, with 44,093 copies sold in the four days since it hit the shops. Click here to buy Devil May Care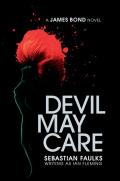 Devil May Care is a masterful continuation of the James Bond legacy – an electrifying new chapter in the life of the most iconic spy of literature and film –  and was written to celebrate the centenary of Ian Fleming's birth on May 28, 1908.
Picking up where Fleming left off, Sebastian Faulks takes Bond back to the height of the Cold War in a story of almost unbearable pace and tension. Devil May Care not only captures the very essence of Fleming's original novels but also shows Bond facing dangers with a powerful relevance to our own times.
CLICK HERE to visit our Ian Fleming Author page
CLICK HERE to visit our James Bond Character page
Who is your favourite James Bond?
---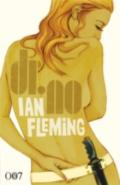 Sean Connery
starred in Dr No, From Russia with Love, Goldfinger, Thunderball, You Only Live Twice, Diamonds Are Forever and Never Say Never
---


David Niven
starred in the satire Casino Royale
---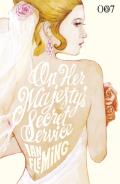 George Lazenby
starred in On Her Majesty's Secret Service
---

Roger Moore

starred in Live and Let Die, The Man with the Golden Gun, The Spy Who Loved Me, Moonraker, For Your Eyes Only, Octopussy and A View to a Kill
---

Timothy Dalton

starred in Licence to Kill and The Living Daylights
---

Pierce Brosnan

starred in Goldeneye, Tomorrow Never Dies, The World Is Not Enough and Die Another Day
---

Daniel Craig

starred in Casino Royale and Quantum of Solace

About the Contributor
While still in his twenties, John Purcell opened a second-hand bookshop in Mosman, Sydney, in which he sat for ten years reading, ranting and writing. Since then he has written, under a pseudonym, a series of very successful novels, interviewed hundreds of writers about their work, appeared at writers' festivals, on TV (most bizarrely in comedian Luke McGregor's documentary Luke Warm Sex) and has been featured in prominent newspapers and magazines. ​Now, as the Director of Books at booktopia.com.au, Australia's largest online bookseller, he supports Australian writing in all its forms. He lives in Sydney with his wife, two children, three dogs, five cats, unnumbered gold fish and his overlarge book collection. His novel, The Girl on the Page, will be published by HarperCollins Australia in October, 2018.