The Booktopia Book Guru asks
Willy Vlautin
author of Lean on Pete
Ten Terrifying Questions
 ————————–
1. To begin with why don't you tell us a little bit about yourself – where were you born? Raised? Schooled?
I was born and raised in Reno, Nevada in the U.S.A. I went to school in Reno and then some in Oregon.
2. What did you want to be when you were twelve, eighteen and thirty? And why?
12: I wanted to be a veterinarian. I worked at a vet hospital through high school but I was such a bad student that I gave up on that idea pretty quick.
18: I wanted to be in a band and write novels
30: Depends which day I got up. Some days I wanted to be in a band and write novels and other days I wanted to be an electrician or salesman with an expense account, anything with security.
3. What strongly held belief did you have at eighteen that you do not have now?
I believed back then I could stay up all night drinking and still show up for work the next morning. I prided myself on that. Now I can't do it. I guess I'm not that tough anymore!
4. What were three works of art – book, painting, piece of music, etc – you can now say, had a great effect on you and influenced your own development as a writer?
William Kennedy's Ironweed
Tom Waits: Swordfishtrombones
Leonard Gardner: Fat City
Willie Nelson: Greatest Hits and Some that will be
5. Considering the innumerable artistic avenues open to you, why did you choose to write a novel?
I think the novel is the greatest art form. I'm in love with the novel. I also enjoy the process of writing them, the day to day work. It's maddening at times but it feels like honest work.
6. Please tell us about your latest novel…
Lean on Pete is a novel about a kid who ends up working and living on a rundown horse track in Oregon. He ends up stealing a failing race horse named Lean on Pete and making a run for it.
(BBGuru: From the publisher… Fifteen-year-old Charley Thompson wants a home; food on the table; a high school he can attend for more than part of a year; and some structure to his life. But as the son of a single father working at warehouses across the Pacific Northwest, he's been pretty much on his own for some time.
Lean on Pete opens as he and his father arrive in Portland, Oregon and Charley takes a stables job, illegally, at the local race track. Once part of a vibrant racing network, Portland Meadows is now seemingly the last haven for washed up jockeys and knackered horses, but it's there that Charley meets Pete, an old horse who becomes his companion as he's forced to try to make his own way in the world.
A portrait of a journey – populated by a vivid cast of characters against a harsh landscape – Lean on Pete is also the unforgettable story of a friendship and of hope in dark times. )

7. What do you hope people take away with them after reading your work?
It depends on which book. I guess I want them to feel the book the way they would a great melancholy song. The way a song can stay with you, the heart and feel of it. That's what I want my books to do.
8. Whom do you most admire in the realm of writing and why?
I have a lot of heroes, but today, right now I'd say William Kennedy. He writes with great darkness and romance and he is a master with language, he can do anything he wants with words.
9. Many artists set themselves very ambitious goals. What are yours?
I'd like to write one great novel before I die.
10. What advice do you give aspiring writers?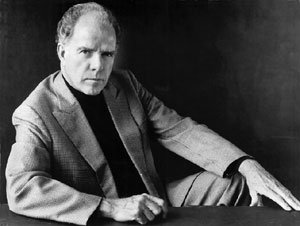 Stay in love with the novel even when your writing isn't going anywhere. The last thing you want to do is be a failed writer and lose your love of why you started in the first place. Be a fan first.
Willy, thank you for playing.
About the Contributor
While still in his twenties, John Purcell opened a second-hand bookshop in Mosman, Sydney, in which he sat for ten years reading, ranting and writing. Since then he has written, under a pseudonym, a series of very successful novels, interviewed hundreds of writers about their work, appeared at writers' festivals, on TV (most bizarrely in comedian Luke McGregor's documentary Luke Warm Sex) and has been featured in prominent newspapers and magazines. ​Now, as the Director of Books at booktopia.com.au, Australia's largest online bookseller, he supports Australian writing in all its forms. He lives in Sydney with his wife, two children, three dogs, five cats, unnumbered gold fish and his overlarge book collection. His novel, The Girl on the Page, will be published by HarperCollins Australia in October, 2018.