Mardi McConnochie
author of The Voyagers: A Love Story and Coldwater

Ten Terrifying Questions
————————-
Update: The Voyagers has won the Fellowship of Australian Writers Christina Stead Award 2011
1. To begin with why don't you tell us a little bit about yourself – where were you born? Raised? Schooled?
I was born in Armidale, NSW, and grew up in Adelaide. I went to Blackwood Junior, Primary, and High School.
2.  What did you want to be when you were twelve, eighteen and thirty? And why?
At twelve I still sort of wanted to be a ballerina, but since I was already taller than my mother, the penny was beginning to drop that maybe that wasn't going to work out for me. And I had realised that this writing thing was something I was good at, so I sort of wanted to be a writer.
At eighteen it was all about a playwright.  I was mad for the theatre, and although I had my acting fantasies, I had already worked out that there were not many roles for women in the theatre (or anywhere), and also that if you wanted to be good at acting you needed to put in more work than I was willing to put in; whereas I was willing to do the work to be a writer.
By 30 it was writing or nothing. I'd neglected all other career avenues, so this is it.
3. What strongly held belief did you have at eighteen that you do not have now?
I believed that I did not want and would never have children. But then a madness came over me and I had two of them. I'm still not quite sure why.
4. What were three works of art – book or painting or piece of music, etc – you can now say, had a great effect on you and influenced your own development as a writer?
Hamlet – the greatest play ever written. So many layers. Until I studied Hamlet, I had no idea how many layers a work of art could have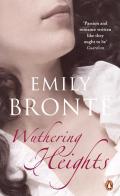 The Blue Ballet tape – when I was a little girl, I had a compilation of ballet music on a blue cassette tape. The bits were all from different ballets and I had no idea what they were, but listening to them, they suggested actions and characters and scenarios. The thing I love about music, not just classical music, is its power to open up imaginative and creative spaces without using words.
Wuthering Heights – sent me on an extended period of Brontë-mania. Such a strange and wonderful book, so powerful and singular. It makes you desperate for more. But of course there isn't more.
5. Considering the innumerable artistic avenues open to you, why did you choose to write a novel?
It was a pincer movement: my playwriting career wasn't going all that well, and I frequently got told that my work was too literary. (This is not a compliment.) And then my partner, a novelist, said to me, why don't you write a novel? I'm sure you'll get published. And, as it turned out, he was right.
6. Please tell us about your latest novel… The Voyagers
I was inspired by one of the women in my book group, who asked us all to suggest a literary novel that was also a satisfying love story. We had trouble coming up with suggestions, and that conversation got me thinking about love stories and made me want to write one.
The novel is set around World War II, because one of the things I had also been thinking about was the plight of desperate people clambering into boats and heading out through various dangers into the unknown. Rather than try and speak for people whose lives and cultures I didn't know much about, I asked myself when was the last time that middle class Australian girls found themselves in peril on the sea, and came up with the war in the Pacific. Music and motherhood are also mixed up in there, in, I hope, interesting ways.
7. What do you hope people take away with them after reading your work?
I hope this is one of those books that people find deeply satisfying, not just in a fairy floss kind of way, but in a fancy meal cooked from at least three different cook-books, with some good wine, kind of way.
8. Whom do you most admire in the realm of writing and why?
Margaret Atwood, Ursula le Guin and the late Angela Carter, because they write clever, intricate, and original novels, they have some sharp-eyed and interesting things to say about women, they're smart, successful, and celebrated, and they've followed their own road over lengthy careers.
9. Many artists set themselves very ambitious goals. What are yours?
Well, I used to want to be as famous as the Brontë sisters after I'm dead. Now I realise that even if it does happen, I will be dead. Now all I want is a bit of space and enough money to keep writing the things I want to write, while hoping that something I write will connect with readers in such a way that they'll seek out more of my work and take an interest in what I'm doing. Prizes and acclaim would also be lovely, of course.
10. What advice do you give aspiring writers?
Don't try and second guess the market. The market doesn't know what it wants. Most hit books come out of nowhere. If you're trying to produce something that will sell a million copies, don't, because it won't. Readers can smell insincerity. Write because you want to write, and it makes you happy, or fulfilled. If you're good enough at it, someone will probably publish you. But you need to enjoy the process, otherwise it's very hard yakka. Novels are long – if extruding every word is torture, maybe you're in the wrong line of work.
Mardi, thank you for playing.
About the Contributor
While still in his twenties, John Purcell opened a second-hand bookshop in Mosman, Sydney, in which he sat for ten years reading, ranting and writing. Since then he has written, under a pseudonym, a series of very successful novels, interviewed hundreds of writers about their work, appeared at writers' festivals, on TV (most bizarrely in comedian Luke McGregor's documentary Luke Warm Sex) and has been featured in prominent newspapers and magazines. ​Now, as the Director of Books at booktopia.com.au, Australia's largest online bookseller, he supports Australian writing in all its forms. He lives in Sydney with his wife, two children, three dogs, five cats, unnumbered gold fish and his overlarge book collection. His novel, The Girl on the Page, will be published by HarperCollins Australia in October, 2018.