Thirteen writers have made it on to the judges' list of finalists under serious consideration for the fourth Man Booker International Prize, the £60,000 award which recognises one writer for his or her achievement in fiction.
The authors come from eight countries, five are published in translation and there are four women on the list. One writer has previously won the annual Man Booker Prize for Fiction and two have been shortlisted. Famously, another, John le Carré, asked that his books should not be submitted for the annual prize to give less established authors the opportunity to win.
The Finalists' List is announced by the chair of judges, Rick Gekoski, at a press conference held at the University of Sydney, today Wednesday 30 March 2011 at 10.00 (EST).
The thirteen authors on the list are:
The judging panel for the Man Booker International Prize 2011 consists of writer, academic and rare-book dealer Dr. Rick Gekoski (Chair), publisher, writer and critic Carmen Callil, and award-winning novelist Justin Cartwright.
Announcing the list, Rick Gekoski comments:
'The 2011 List of Finalists honours thirteen great writers from around the world. It is, we think, diverse, fresh and thought-provoking, and serves to remind us anew of the importance of fiction in defining both ourselves and the world in which we live. Each of these writers is a delight, and any of them would make a worthy winner.'
The Man Booker International Prize is awarded every two years to a living author who has published fiction either originally in English or whose work is generally available in translation in the English language.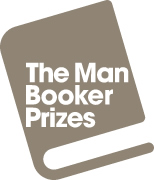 The winner is chosen solely at the discretion of the judging panel; there are no submissions from publishers. Alice Munro won in 2009, Chinua Achebe in 2007 and Ismail Kadaré the inaugural prize in 2005. In addition, there is a separate award for translation and, if applicable, the winner may choose a translator of his or her work into English to receive a prize of £15,000.
The Man Booker International Prize winner will be announced at the Sydney Writers' Festival on 18 May and the winner will be celebrated at an awards ceremony in London on 28 June 2011.
——————————————-
UPDATE: from The Guardian
John le Carré has eyes off Booker prize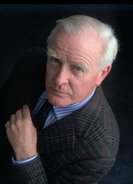 Veteran spy novelist John le Carré has asked to be removed from the list of nominees for a leading literary award.
John le Carré, who was unveiled as one of 12 writers in the running for the £60,000 Man Booker International Prize, said he was "enormously flattered" by the nomination, but did not compete for literary prizes.
The list, which also includes Philip Pullman and Scottish novelist James Kelman, was announced in Sydney.
Following the announcement, in a statement released by his literary agents Curtis Brown, John le Carré said: "I am enormously flattered to be named as a finalist of 2011 Man Booker International Prize. However, I do not compete for literary prizes and have therefore asked for my name to be withdrawn." FULL story here
About the Contributor
While still in his twenties, John Purcell opened a second-hand bookshop in Mosman, Sydney, in which he sat for ten years reading, ranting and writing. Since then he has written, under a pseudonym, a series of very successful novels, interviewed hundreds of writers about their work, appeared at writers' festivals, on TV (most bizarrely in comedian Luke McGregor's documentary Luke Warm Sex) and has been featured in prominent newspapers and magazines. ​Now, as the Director of Books at booktopia.com.au, Australia's largest online bookseller, he supports Australian writing in all its forms. He lives in Sydney with his wife, two children, three dogs, five cats, unnumbered gold fish and his overlarge book collection. His novel, The Girl on the Page, will be published by HarperCollins Australia in October, 2018.