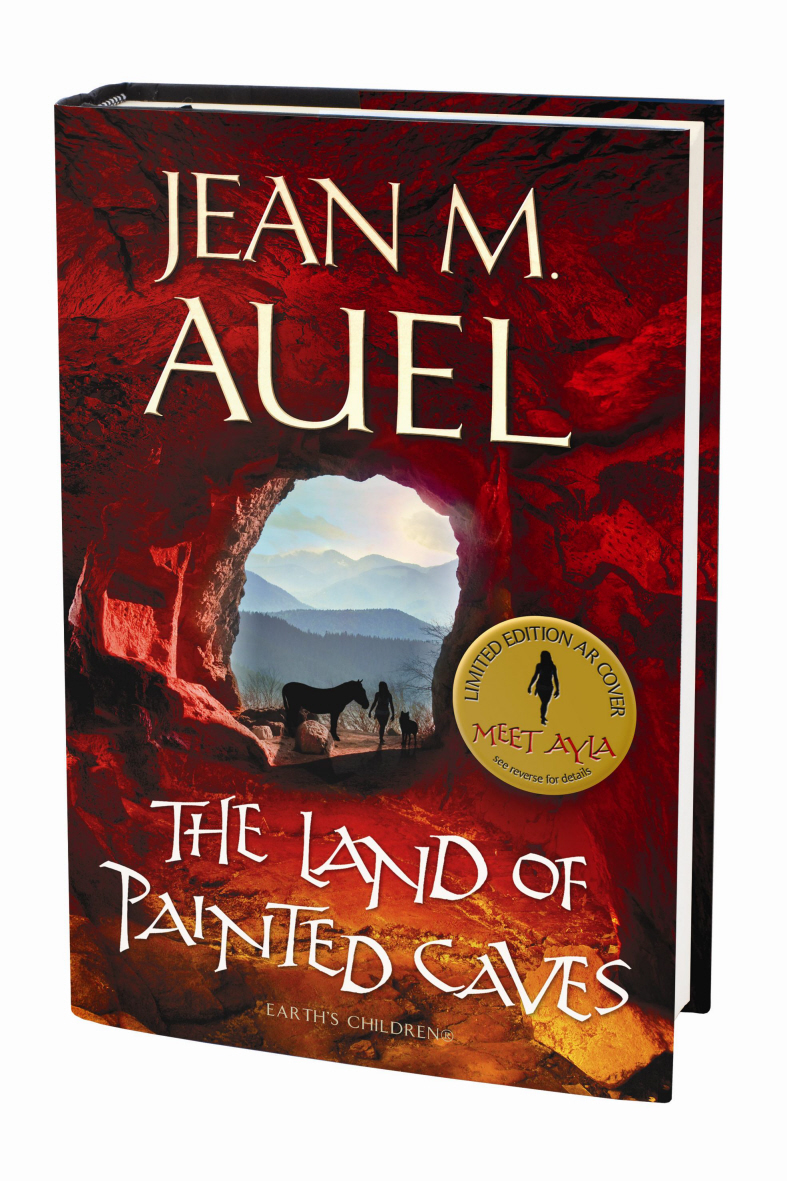 OK, so I wasn't in the warehouse this morning at 12.05am  eastern standard time when the embargo officially came off The Land of Painted Caves, the finale in the Earth's Children series, but when I did come some eight hours later I was greeted by the sight of a pallet load of boxes being broken up into single orders and readied for our Australia Post pick up at 11.30.
If I told you how many customers had pre-ordered this much sort after book I would have to kill you. Suffice to say that at Booktopia today, it is Jean Auel Day.
The Land of Painted Caves, set in prehistoric Europe during the ice age,  is a brick of a book, which is a suitably appropriate rounding for a  global phenomenon which has been going on since the early 80s. A hardback, this worldwide release comes with a limited edition augmented reality technology which when waved in f ront of a webcam, allows our heroine Ayla (with spear) to appear in glorious 3D. Alas I cannot see it no matter how much I wave. According to the instructions on the jacket, I need to download an app from the UK publisher's site and it seems in the UK they are still asleep. Their site is telling me to come back tomorrow. Hello people. Do you understand the concept of world wide release?
What is operational are the end paper maps of Zelandonii Territory and sacred sites as well as Ayla's journey through ice age Europe on a route linking what is known as south western France and the Black Sea. End papers – so old tech, and yet,  so reliable.
Forgive me for being churlish. I am  genuinely excited about The Land of Painted Caves. Me and about 100,000 other Australians. The wait is finally over. And best of all, you can now buy it from us at the very compelling price of $32.95, a discount of 34%.

For background on the series, go here.
For Jean Auel's answers to our Ten Terrifying Questions, go here.
For an extract, clip and to see the book, go here.

About the Contributor