The Booktopia Book Guru asks
Lisa Genova
Ten Terrifying Questions
——————————-
1.  To begin with why don't you tell us a little bit about yourself – where were you born? Raised? Schooled?
I was born and raised and schooled in Waltham, Massachusetts, a blue-collar city a few miles west of Boston.  After graduating Waltham High School in 1988, I went to Bates College in Maine.  I graduated valedictorian of my class with a BS in Biopsychology in 1992 and received my Ph.D. in Neuroscience from Harvard University in 1998.
2.   What did you want to be when you were twelve, eighteen and thirty? And why?
At twelve, I was pretty much consumed with wanting to be like everyone else, to fit in (and didn't succeed).  I don't remember any real conscious career ambitions at that age.  At eighteen, I knew I wanted to be a scientist and study the brain.  When I was thirty, my oldest daughter was born, and I wanted to be a stay-at-home mother (not forever, but for at least a year).  And I started dreaming that someday I'd have time to write a novel.
3.   What strongly held belief did you have at eighteen that you do not have now?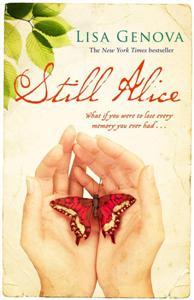 I can't think of anything specific.  I know I was so black and white about everything at that age.  Now I see all the glorious shades of gray.
4.  What were three works of art – book, painting, piece of music, etc – you can now say, had a great effect on you and influenced your own development as a writer?
Oliver Sack's book, A MAN WHO MISTOOK HIS WIFE FOR A HAT. Oliver Sacks is a neurologist who writes with great curiosity, compassion, and humanity.  How do the workings of the brain reveal how we think, feel, want, act?  This book sparked my initial interest in neuroscience.
Julia Cameron's book, THE ARTIST'S WAY.  I devoured this book while I was writing STILL ALICE, and I reread it while writing LEFT NEGLECTED.  It's full of inspiration, spiritual guidance, and practical wisdom for any creative endeavor.  I should probably read it again, as I'm beginning my third book now.
SANFORD MEISNER ON ACTING by Sanford Meisner.  This book and the acting classes I took using his method taught me how to bring spontaneity and emotional honesty to the page.
5.  Considering the innumerable artistic avenues open to you, why did you choose to write a novel?
My grandmother had Alzheimer's.  As the neuroscientist in the family, I felt it was my responsibility to understand as much as possible about this disease. The research papers and nonfiction books were helpful, but they were also dry and clinical.  And they didn't answer the one question I really wanted to understand—What does it feel like to have Alzheimer's?  I'm not sure why I assumed that writing a novel would be the way to explore and answer this question, but I'm so glad I did!
6. Please tell us about your latest novel…
LEFT NEGLECTED is a novel about a busy, multi-tasking, working mother of three who is trying to be and do and have it all.
One morning on the way to work, distracted by her cell phone, she crashes her car. She wakes up days later in a hospital with a traumatic brain injury and a bizarre condition called Left Neglect.
This story is about her journey of recovery. It is about what we neglect in our selves, our relationships, and in the world around us. It is about living a conscious life.
7. What do you hope people take away with them after reading your work?
With  STILL ALICE, I hope readers take with them an empathy for people living with Alzheimer's and an understanding that we are more than what we can remember.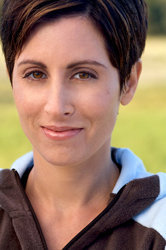 With LEFT NEGLECTED, I hope the story gives readers an opportunity to think about their own lives, to maybe slow down and pay more attention to what really matters to them.  I hope it helps certain readers find New England Handicapped Sports Association or an organization like it, and I hope it changes their lives.  And I hope the story helps everyone to learn to ignore our cell phones in our cars.
With all my books, I hope readers are left with that satisfied and excited feeling you get after you finish a truly great read!
8.  Whom do you most admire in the realm of writing and why?
There are so many, but I probably admire Oliver Sacks the most.  He writes about neurology, but his writing doesn't feel like a textbook.  His writing is full of compassion and wonder.
I also greatly admire Steven Pinker for his brilliance and Jeannette Walls for her honesty.
9. Many artists set themselves very ambitious goals. What are yours?
Day-to-day, my biggest ambition is to live a life in balance–Family (my husband and I have three young children), friends, writing, yoga, time outside, sleep.  And ideally, acting and dance.
Big picture ambition–I would love to see one of my books turned into a film.
10. What advice do you give aspiring writers?
Read WRITING DOWN THE BONES and THE ARTIST'S WAY.  Take some acting and improvisation classes.  Find a story you believe in, one you have to tell.  And then just sit down and write it—you won't be here forever.
Lisa, thank you for playing.
About the Contributor
While still in his twenties, John Purcell opened a second-hand bookshop in Mosman, Sydney, in which he sat for ten years reading, ranting and writing. Since then he has written, under a pseudonym, a series of very successful novels, interviewed hundreds of writers about their work, appeared at writers' festivals, on TV (most bizarrely in comedian Luke McGregor's documentary Luke Warm Sex) and has been featured in prominent newspapers and magazines. ​Now, as the Director of Books at booktopia.com.au, Australia's largest online bookseller, he supports Australian writing in all its forms. He lives in Sydney with his wife, two children, three dogs, five cats, unnumbered gold fish and his overlarge book collection. His novel, The Girl on the Page, will be published by HarperCollins Australia in October, 2018.