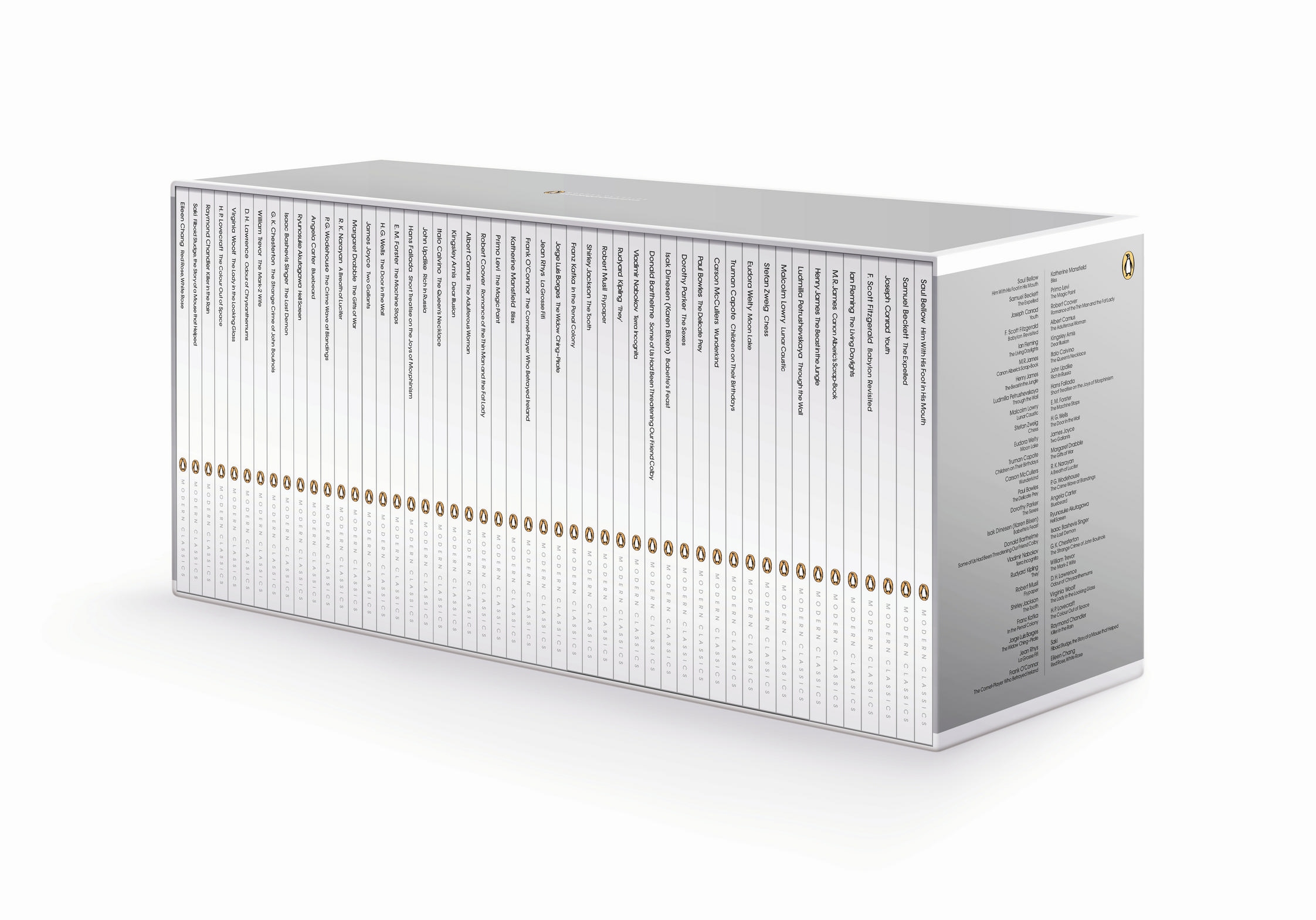 Call me a nerd, I don't care. This boxed set of
50 Mini Modern Classics
has to be the sexiest thing I have seen for years.

Order the box – here – or order the titles individually – here
To celebrate our 50th anniversary Penguin are publishing 50 Mini Modern Classics: the best short fiction by the greatest writers of the last century – from Beckett to Kafka, Nabokov to Saki and Updike to Wodehouse. Each little book is a quick literary hit, a satisfying shot of storytelling. And though they don't take long to read, they'll stay with you long after you turn the final page.

How much is the sexy boxed set? Click here to find out.
About the Contributor
While still in his twenties, John Purcell opened a second-hand bookshop in Mosman, Sydney, in which he sat for ten years reading, ranting and writing. Since then he has written, under a pseudonym, a series of very successful novels, interviewed hundreds of writers about their work, appeared at writers' festivals, on TV (most bizarrely in comedian Luke McGregor's documentary Luke Warm Sex) and has been featured in prominent newspapers and magazines. ​Now, as the Director of Books at booktopia.com.au, Australia's largest online bookseller, he supports Australian writing in all its forms. He lives in Sydney with his wife, two children, three dogs, five cats, unnumbered gold fish and his overlarge book collection. His novel, The Girl on the Page, will be published by HarperCollins Australia in October, 2018.