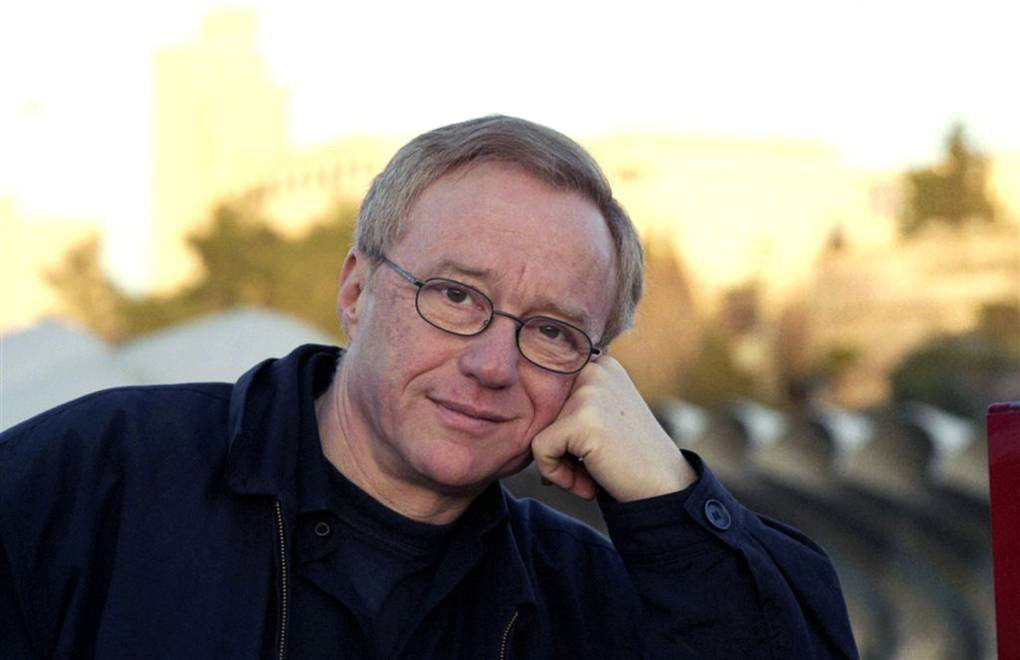 I started reading To The End Of The Land by David Grossman on the weekend.
I feel a review coming on. This is the kinda book I've been looking for.
Solid. Got lots of words. Confident. Evocative.
I feel safe in his hands and will follow where he leads…
Of course, I may be wrong. I've only just begun. But what a beginning! Unusual, dark and profound.
It's out in hardcover in the USA but we (I mean you…ha! I have my advance reading copy…) have to wait until 1st November 2010 for the Australian paperback. (Buy the US hardcover here.) Pre-order the paperback here. (As always, our cover is better)
I'll let you know what I think of the book properly, when I'm done.
Here's how the publisher sells it:
A masterpiece about an Israeli mother and son and the costs of war, and a profound contribution to the literature of modern life.
Ora is about to celebrate her son Ofer's release from Israeli army service when he voluntarily rejoins his unit for a major offensive. In a fit of magical thinking, she takes off to hike in the Galilee, leaving no forwarding information for the 'notifiers' who might darken her door. This is comforting logic: if she cannot be told of Ofer's death, he must remain alive.
Recently estranged from her husband Ilan, she drags along an unlikely companion: their once best friend Avram, Ofer's true father, who was tortured as a POW during the Yom Kippur War and refused to ever know the boy. Reunited after 21 years, Ora and Avram hike the Israel Trail, a walk 'to the end of the land', and she gives him the gift of Ofer, unfurling the story of the family's once happy, now shattered existence – a retelling that keeps Ofer alive for both his mother and the reader. This illuminating walk places the most hideous trials of war alongside the quotidian business of raising children; never have we seen so clearly the surreality of life in Israel, the currents of ambivalence about war within one household, and the burdens it piles on each generation anew.
To the End of the Land is a modern War and Peace, told in a series of powerful overlapping circles moving backwards in time. Grossman's rich imagining of a family in love and crisis is one of the great anti-war novels of our time.
Reviews:
Publishers Weekly: Israeli novelist Grossman returns with an epic yet intimate story of an Israeli family and the shadow of war that haunts it. A love triangle between Ora, Avram, and Ilan ends when Avram returns to war, and Ora settles down with Ilan to raise two sons. But when her youngest is called to duty, Ora flees for Galilee, dragging with her Avram, who, deeply scared by his experience as a POW during the Yom Kippur War, has refused contact with her for years. Their shared history poignantly reveals the way conflict, war, and the loss of humanity have traumatized generations of people living in this region. Grossman, whose own soldier son was killed during the writing of this novel, connects a wide-reaching canvas of battles and bombings to the intimate realities of the relationships among family and friends. Although the atmosphere of paranoia and the flood of details can overwhelm, they also connect the reader to the characters so hypnotically that this nearly 600-page literary novel reads like a thriller. (Sept.)
Library Journal: Ora, who has eagerly awaited her son Ofer's release from the Israeli army, is devastated when he voluntarily extends his service; she has a premonition that he will not return alive. To escape what she feels is the inevitable official notification of his death, she decides to undertake a journey planned for the two of them, an adventurous hike in Galilee, a remote mountainous region in northern Israel, telling no one how to contact her. She enlists the company of an old friend and lover, Avram, himself an open war wound, still suffering the ill effects of captivity in a prisoner-of-war camp 20 years earlier. Convinced that talking about Ofer will keep him alive, Ora fills Avram in on her life since Avram's captivity, detailing her relationship with her now-estranged husband, Ilan, the third person in their once three musketeer-like friendship, as well as her childhood and her experience as a mother. VERDICT Glimmers of humanity, life, and hope counterbalance the sense of despair, foreboding, and sadness that permeate this detailed and beautiful chronicle of Ora's, Ofer's, and Avram's lives. A final heartbreaking note from the author makes the story all the more poignant. Highly recommended.
About the Contributor
While still in his twenties, John Purcell opened a second-hand bookshop in Mosman, Sydney, in which he sat for ten years reading, ranting and writing. Since then he has written, under a pseudonym, a series of very successful novels, interviewed hundreds of writers about their work, appeared at writers' festivals, on TV (most bizarrely in comedian Luke McGregor's documentary Luke Warm Sex) and has been featured in prominent newspapers and magazines. ​Now, as the Director of Books at booktopia.com.au, Australia's largest online bookseller, he supports Australian writing in all its forms. He lives in Sydney with his wife, two children, three dogs, five cats, unnumbered gold fish and his overlarge book collection. His novel, The Girl on the Page, will be published by HarperCollins Australia in October, 2018.