The Booktopia Book Guru Asks
Alastair Campbell,
Ten Terrifying Questions*
—————————–
1. To begin with why don't you tell us a little bit about yourself – where were you born? Raised? Schooled?
That is not too terrifying a question. Born in England to two very Scottish parents and raised in Yorkshire. Left at the age of 11 when my Dad moved job. Then Leicester in the Midlands. Went to a comprehensive school then Cambridge University where I studied languages.
2. What did you want to be when you were twelve, eighteen and thirty? And why?
12, footballer, 18 footballer, 30 footballer. Even at 12 I knew this ambition was unlikely to be met but I held onto the fantasy.
I finally made it (kind of) at the age of 49 when I played in a charity match for the Rest of the World v England in front of 72000 people at Manchester United's ground alongside Diego Maradona and several other World Cup winners. At 18 I had no idea what I really wanted to do. At 30 I was recovering from a nervous breakdown and frankly just getting through the day was ambition enough. I probably wanted to be a newspaper editor, an ambition which has left me.
3. What strongly held belief did you have at eighteen that you do not have now?
I believed what I read in the papers.
4. What were three works of art – book or painting or piece of music, etc – you can now say, had a great effect on you and influenced your own development as a writer?
The two novels that most turned me on to the beauty of language and the art of novel-writing are Madame Bovary by Flaubert and L'Assommoir by Zola.
A more specific influence came from Sputnik Sweetheart by Haruki Murakami – I was well into writing my second novel, Maya, as a third person narrative. By chance I picked up Sputnik Sweetheart and as I read it I realised Maya might work better as a first person unreliable narrator. So I went back and started again.
5. Considering the innumerable artistic avenues open to you, why did you choose to write a novel?
In a way I didn't. I didn't say to myself  'I am going to write a novel'. The specific idea for the novel I wrote, All In The Mind, came to me as I was out riding my bike. I saw an event – I won't say what it was because it gives away the ending – and got thinking about the relationship between psychiatrists and patients. Don't ask me why. Probably because I had been going through a fairly intense period of treatment for depression.
The novel is about a psychiatrist with issues every bit as serious as those of his patients, and I think I was trying to give a more creative outlet for a lot of things I knew about – drink, psychosis, depression, and some of the things my own psychiatrist had asked me to delve into. By the time I got home I had two of the characters worked out, and the ending, and I set to work. It is a mix of what I know and feel and what I researched, and I am very proud of it.
6. Please tell us about your latest novel…
It is called Maya and is the story of a film star and how her friendships and relationships change as she becomes famous. The narrator is a guy who was her best friend at school, who finds her fame changes him too. It is a portrait of modern celebrity, more of a 'novel novel' than All In The Mind, which was in part designed to highlight an issue.
7. What do you hope people take away with them after reading your work?
Different things depending on whether it is fiction or non fiction. I published The Blair Years (extracts from my diaries from 1994 to 2003) a few years ago and am now publishing the diaries in full, chronologically. Prelude to Power is already out. That covers 94-97, and Power and the People (97-99) is out early next year. I hope people who read them will get a better understanding of politics in the media age, and see that for all the ups and downs, it is a good thing and the Blair government was a good government.
As for the novels, the bottom line is that I hope people enjoy reading them. With All In The Mind I hope it helps raise awareness about mental illness. In addition to the novel I did a film about my own experiences of mental illness and I have been struck by how many people since have said to me that they, a friend or relative had similar experiences. Mental illness remains in some ways the last taboo and I think literature can help break down the stigma.
8. Whom do you most admire in the realm of writing and why?
Shakespeare was the greatest ever Brit, and the greatest ever writer, and we should never forget it.
I've already mentioned my two favourite French novelists and would add Balzac to that. I love the French language. Beckett was a big inspiration when I was studying at university. I am not averse to a bit of bleakness.
Ian McEwan is rightly viewed as one of our greatest living writers. As for master story teller I would go for Henning Mankell. And if you forced me to pick an Aussie, Peter Carey, who can play the heartstrings like a violin.
9. Many artists set themselves very ambitious goals. What are yours?
My current goal is to get the full diaries of my time with Tony Blair done by the end of next year. That is three big books in one year, and a lot of work. I want to write another novel, and I would like to try my hand at a screenplay. but at the moment I am very much in non-fiction mode.
10. What advice do you give aspiring writers?
I steal the quote from Roosevelt – believe you can and you're half way there.
Alastair Campbell, thank you for playing.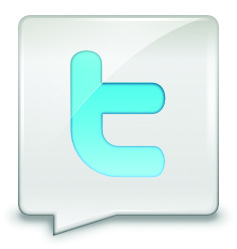 ————————————

AND a big thank you to my Twitter buddy, or more correctly, my tweep, Sarah Pietrzak or @SeraphimSP who said she could arrange the interview and did!
To keep up with Alastair Campbell – Twitter is the place, again  –  go here…
More…
About Alastair Campbell:
In his time in Downing Street he was involved in all the major policy issues and international crises. He has said that in ten years in the media, and a decade in politics, he saw his respect for the media fall and his respect for politics rise. He is a sought after speaker at events around the world, specialising in strategic communications.
In July 2007, he published his first book on his time with Tony Blair, The Blair Years, extracts from his diaries from 1994 to 2003, which was an instant Sunday Times Number 1 bestseller. His first novel, All In The Mind, appeared in November 2008, to enthusiastic reviews for its frank examination of mental illness. His second novel Maya, a gripping analysis of fame and the obsession it attracts, was published in February 2010. It was described by Piers Morgan as 'a superb read … sometimes disturbing, always fascinating.'
In October 2008 Alastair Campbell broadcast a one hour documentary on BBC2 about his own breakdown in 1986. Both the film, Cracking Up, and All In The Mind, won considerable praise from mental health charities and campaign groups for helping to break down the taboo surrounding mental health. He received the Mind Champion of the Year award in May 2009 in recognition of his work to break down the stigma around mental illness, and continues to campaign on the issue.
_____________________________
*In this case the Terrifying bit relates to the state of mind of the interviewer and not, I stress this, and not of the interviewee.
About the Contributor
While still in his twenties, John Purcell opened a second-hand bookshop in Mosman, Sydney, in which he sat for ten years reading, ranting and writing. Since then he has written, under a pseudonym, a series of very successful novels, interviewed hundreds of writers about their work, appeared at writers' festivals, on TV (most bizarrely in comedian Luke McGregor's documentary Luke Warm Sex) and has been featured in prominent newspapers and magazines. ​Now, as the Director of Books at booktopia.com.au, Australia's largest online bookseller, he supports Australian writing in all its forms. He lives in Sydney with his wife, two children, three dogs, five cats, unnumbered gold fish and his overlarge book collection. His novel, The Girl on the Page, will be published by HarperCollins Australia in October, 2018.