It is traditional on Mother's Day to give mum the day off.  She really deserves it, doing so much for us all year round. So we give her breakfast in bed, we make lunch, we do the laundry, we tidy the house, we cook dinner and give her presents.  And then on Father's Day… we errr…
My mother doesn't understand the need for Father's Day, by her reckoning every day's Father's Day.
Come on Mum, not all father's shirk their household duties.  Surely? What about all of those Foodie Dads? And those DIY Dads? Those good father dad's you see on television commercials? Ohhh, and that infinitesimally small number of men who stay at home while mum goes to work?
Gee, father's are hard to defend. No wonder they always seem to get socks and undies.
If you think your dad deserves more than a pair of socks but deserves something less than tickets to Bon Jovi, I think I've got the answer. Give him a book.
And to make it easy on you,  I know you can't  be spending too much time on the ole man, I've divided Australia's Dad's into simple and recognisable stereotypes. Helpful, huh?
NB: Order before August 17 to avoid disappointment with non-stocked items.
---
FOODIE DAD
Please note that I have not named our first stereotype, Chef Dad, or Gourmet Dad, to me a Foodie Dad is more a hindrance than a help in the kitchen, being made up of five percent talent, thirty-five percent stomach and sixty percent self-delusion.

Foodie Dad is all about aspiration. Having drooled his way through MasterChef, Foodie Dad now thinks he is qualified to teach mum a thing or two in the kitchen.

If your dad is a Foodie Dad, you have a moral obligation to save him from a knife wound – buy him one of the following cook books.
Grillhouse: Gastropub at Home
By Ross Dobson.
Fresh from manning the barbecue in his highly-successful book Fired Up, Ross Dobson takes a casual approach to indoor dining in Grillhouse.
Hearty pies, thick-cut chips and lip-smacking ribs are all featured, along with all manner of steaks cooked to perfection. The book includes an array of all the essential starters and sides guaranteed to satisfy a hunger of any size, plus a little something sweet to indulge in at the end of a long, slow meal.
Grillhouse is the ultimate guide to gastropub-style food at home.
Click here for more details or to buy Grillhouse – Australian author
Retail Price: $39.95, Booktopia Price: $31.95 SAVE 20%
---
KEN DOLL DAD
The great unsung hero of modern man is the Ken Doll, father of Metro-Sexual Dad.

Who took fashion seriously when other men were in their Stubbies? Who moisturised before many women knew the benefits? Who dared tackle the demon of unsightly body hair? Who? Ken Doll Dad did.

So, to honour the great and yet often cruelly maligned innovator, I am ignoring that interloper, Metro-Sexual Dad, and returning Ken Doll Dad to his throne!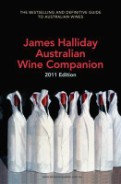 Wine Companion
by James Halliday
James Halliday's Australian Wine Companion is the No.1 bestselling guide to wineries and wine in Australia. Keenly anticipated by winemakers, faithful collectors and wine lovers alike, the 2011 edition has been completely revised and updated to bring you up-to-the-minute information.
Halliday shares his extensive knowledge of wine via detailed tasting notes, each of which includes vintage-specific ratings and advice on optimal drinking, as well as alcohol content, price and a value rating. He provides important details on wineries – including opening times, contact details, vineyard sizes and web addresses – in addition to biographies on each, and information about the winemakers.
An indispensable reference for all enthusiasts of Australian wine, the Australian Wine Companion is a must-have for anyone planning to visit a wine-growing region or to replenish their cellar or wine rack. It is the most authoritative and entertaining guide to Australian wine.
Click here for more details or  to buy Australian Wine Companion
Retail Price: $34.95, Booktopia Price: $27.95 SAVE 20%
---
OBI-WAN DAD
When we were very small children the sources of all knowledge were the rising sun of mum and waning moon of dad. Then, all of a sudden, school eclipsed both. And instead of seeming wise, our parents  began to seem a little daft! An impression which has a propensity to last well into adulthood.

The rarest of all dads is the Obi-Wan Dad. There are many dad's who assume the mantle of Obi-Wan, lecturing and boring their children ad nauseam, but in reality few have the wit and wisdom of a true seer. Obi-Wan Dad is unassuming. Obi-Wan Dad waits to be asked. Obi-Wan Dad is quietly wise.

If your dad is an Obi-Wan Dad, he will really appreciate these books…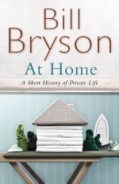 Home
by Bill Bryson
It struck Bill Bryson one day that we devote a lot more time to the Wars of the Roses or the Normandy Landings than considering what most of history really consists of: centuries upon centuries of people quietly going about their daily business – eating, sleeping, having sex, endeavouring to be amused. So he started a journey around his house, an old rectory in Norfolk, wandering from room to room considering how the ordinary things in life came to be. Along the way he allowed himself delightful digressions on the history of everything from architecture to epidemics, from food preservation to the discovery of electricity, and from crinolines to toilets. And to his dismay, he also encountered a terrifying variety of dangers to our health and happiness.
Where the prizewinning A Short History of Nearly Everything was a sweeping survey of Earth, the universe and everything, At Home is an inwards look at all human life through a domestic telescope. Because, as Bryson says, our homes aren't refuges from history. They are where history begins and ends.

Click here for more details or  to buy At Home
Retail Price: $55.00, Booktopia Price: $45.95 SAVE 16%
---
G.I. JOE DAD
Now there is no point discussing how much of G.I Joe Dad's persona is fictitious.  We love G.I. Joe Dad whether he has a six pack and battle scars or man boobs and the collector's edition of the Bourne DVDs.

G.I. Joe Dad will always be there for us, wheezing or not. He will defend his hearth and home, his wife and family, his remote control and Chuck Norris apron, to the death (if not the death, then definitely to the slightly injured).

What do you give the man who can, like MacGyver, make anything from a stick of gum, a pen lid and a shoe lace…?
Bullet Magnet
by Mick Flynn
Summer 2006, Afghanistan: an apparently deserted village, and a rapidly ticking clock… The relentless Taliban ambush which followed saw several British soldiers dead, two armoured vehicles destroyed – and Corporal of Horse Michael Flynn awarded an MC to go alongside his Conspicuous Gallantry Cross. Mick Flynn has never backed away from a challenge.
From his uncompromising South Wales childhood – within a whisker, at one point, of Cardiff Prison – to the streets of Belfast, where he first learned the bitter realities of armed conflict, he's had no difficulty finding and facing trouble. Whether on the storm blasted Falklands cliff tops, where he witnessed the Sir Galahad going down in flames, or in the searing deserts of Iraq, where he and his crew pinned down an entire division of enemy tanks, he has carried the attack with a coolness that has earned him the respect of princes, generals and his fellow soldiers. Mick Flynn has seen action in every major British war zone of the past thirty years and still serves with the legendary Blues & Royals today.
Bullet Magnet is his story – the story of an extraordinary modern warrior who mixes warmth and humour, and at times heartbreaking poignancy, with truly breathtaking fighting skills.

Click here for more details or to buy Bullet Magnet
Retail Price: $59.95, Booktopia Price: $39.95 SAVE 33%
---
C.S.I. DAD
There's no fooling this fella. If you've shaken the change out of the pair of pants he left on the floor, or kept his daughter out beyond midnight, or you've sat in his favourite chair while he was out, or if you've eaten the last of his secret stash of Monte Carlos, he'll find you, and when he does your punishment will be having to listen to him go on and on and on about DNA samples, motives, profiling and his famous 'hunches'.

Nothing is easier than satisfying C.S.I. Dad's appetite for the truth…
Kill
By Giorgio Faletti
The voice on the radio.
The writing, red as blood.
I kill . . .
A detective and an FBI agent embark upon the most harrowing case of their careers as they attempt to track down an enigmatic killer in this relentlessly suspenseful thriller. The killer announces his heinous acts in advance with desperate phone calls and ties his crimes together with songs that point to his victims; he then mutilates them and removes their faces.
Set in Monte Carlo and featuring an international cast of intriguing characters, the hunt for the deranged perpetrator remains gripping and unsettling, possibly even more so, after the killer's identity is revealed and the detectives must close in on their target before he strikes
Click here for more details or to buy I Kill
Retail Price: $32.95, Booktopia Price: $25.95 SAVE 21%
---
JUST-GOTTA-CHECK-THE-SCORE DAD
There is no mistaking Just-Gotta-Check-The-Score Dad. He missed the moment of your birth because the Ashes were on the TV in the maternity ward waiting room, he taped over the video of your first steps, which he'd missed (was playing golf), with the AFL Grand Final, he watched you in the school musical while listening to the basketball on his transistor, he bet against your team in the state final (and made a killing) and he wouldn't talk to your soon to be father-in-law when he discovered he once played for the All Blacks.

Just-Gotta-Check-The-Score Dad, what's not to love?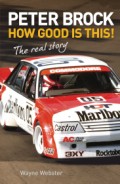 PETER BROCK: How Good is This!
by Wayne Webster
When it comes to Australian sporting icons, Peter Brock sits at the top. After winning Bathurst by an unbelievable six laps in 1979, the 'King of the Mountain' made his way into our households and our hearts. Brock's colourful private life has triggered plenty of rumours but the truth has remained obscure. Here, one of his closest friends, and a co-driver, tells the real story of Peter Brock.
With more than 200 photographs and a revealing tribute from his daughter, Peter Brock: The Real Story is an honest, often funny, and very touching account of Brock's life both inside and outside the cockpit.
Click here for more details or to buy Peter Brock: How Good is this!
Retail Price: $26.95, Booktopia Price: $22.95 SAVE 15%
---
DR EVIL DAD
Some of us get Obi-Wan Dad, some of us get Ken Doll Dad, you've landed Dr Evil Dad, but it's not all bad.

I bet you've never been bullied at school. I bet when you had a party – everybody came! Even people you didn't know…. I bet the first car you owned came equipped with surface to air missiles.

Dr Evil Dad does get a bad rap, but he loves you and that's all that matters…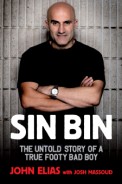 SIN BIN
By John Elias
'This is a story that has to be told.' (Alan Jones)
Few rugby league players were more notorious than John Elias. The menacing forward not only intimidated his opponents on the paddock; he also led a double life as a career criminal and stand-over man.
Starting in the driver's seat of a stolen Holden at age 14, Elias's crimes grew more brazen as his football CV expanded to include over a dozen clubs. Illegal bookmaking rings, fire-arms trading, shootings, brothels, seedy card dens and the biggest match-fixing scandal in the game's recent history were all part of his off-field routine that eventually culminated in three prison sentences.
Loved by high-profile friends such as Wayne Bennett, Alan Jones, John Ibrahim and John Singleton and loathed by his enemies, John Elias now owns one of the most colourful stories in Australian sport – a roller-coaster ride from the ecstasy of grand final glory to the depths of a maximum security jail cell.
Sin Bin is John's incredible tale. You'll never look at John Elias, or rugby league, the same way again.

Click here for more details or to buy SIN BIN – Australian author
Retail Price: $34.99, Booktopia Price: $29.95
Currently reprinting, more stock due in 12th to 20th August in time for
Father's Day… otherwise there could be trouble from Dr Evil Dad!
---
ALL CREATURES GREAT AND SMALL DAD
So your father loves animals more than he loves you. It could be worse, I suppose, think about it, he could love golf.

At least All Creatures Great and Small Dad has a heart of gold, and he involves you in his love of animals. You get to have puppies and kittens in your life. He may even have a farm.

So what if your house smells of wee and every piece of clothing you own is covered in hair… So what if when you were a baby a cat once took a nap on your face and almost suffocated you… So what if after naming so many animals when he came to naming his children his imagination failed him and you were named "Child" and your sister "Child the 2nd"…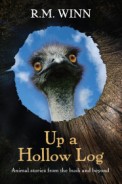 Up a Hollow Log
by R.M. Winn
Master storyteller Ryle Winn learnt his craft in the backblocks, experimented with it in the public bar and honed it in between musters and sale yards.
In this third collection of true tales, animals rather than people take centre stage – with a tip of the hat to Henry Lawson's much-loved story 'The Loaded Dog'. Meet a ute full of wayward working dogs, a pesky bush turkey determined to outsmart its landlady, a rogue circus elephant staking a claim on the road and an orphan pig with a message for the world.
You'll bust a gut laughing, you'll be left incredulous, you might even shed a tear or two. But most of all, you'll be glad you took the time to join Ryle Winn in celebrating man's best friend – and other creatures from the bush and beyond.
Click here for more details or to buy Up a Hollow Log – Australian author
Retail Price: $29.95, Booktopia Price: $24.95 SAVE 17%
---
MYSTIC DAD
Even though Mystic Dad claims not to believe in the physical world you can bet he'll be pretty peeved if he doesn't get a present on Father's Day. There's no point in handing him a parcel of air telling him it's really a shiny nugget of karma, there's no point in dancing naked before the heater, shouting out affirmations, in the hope that he thinks you're a direct link with the infinite – he may not see through the guff his guru spouts but he'll see through your feeble attempts to get out of giving him a present.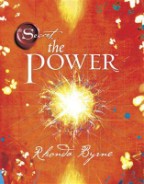 The Power
by Rhonda Byrne
The Power is the handbook to the greatest power in the universe – The Power to have anything you want.
Without The Power, you would not have been born. Without The Power, there wouldn't be a single human being on the planet. Every discovery, invention, and human creation comes from The Power. Perfect health, incredible relationships, a career you love, a life filled with happiness, and the money you need to be, do, and have everything you want, all come from The Power.
The life of your dreams has always been closer to you than you realized, because The Power – to have everything good in life – is inside you.
To create anything, to change anything, all it takes is just one thing… THE POWER.
Click here for more details or to buy The Power
Retail Price: $35.00, Booktopia Price: $27.95 SAVE 20%
---
D.I.Y. DAD
In the vast depths of most dad's psyches there is hidden the germ of the D.I.Y. Dad. Under the right circumstances even Ken Doll Dad can morph into D.I.Y. Dad overnight.

Of course, there are many variants of D.I.Y. Dad. Some men can pick up a few nice blocks of wood from a pile of another man's off-cuts, grab  themselves a hammer and a couple of nails, and in the space of a summer's afternoon, build a perfect replica of a pile of another man's off-cuts. And then there are those who can strip the thread off a shower head faster than you can say #*@#*@!!

D.I.Y. Dad is the 'little doer' of the suburban home… trouble is, how do we undo what's he's gone and done?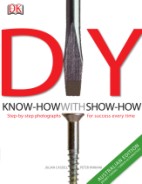 DIY : Know-How with Show-How
DIY provides everything you need to know about home maintenance, repair, and improvement, from changing a fuse to putting up a wall, from fixing a dripping tap to planning and replacing a bathroom.
The book starts with home assessment, showing how to conduct routine maintenance checks inside and outside and how to plan projects, taking you through the tools and materials you'll need for each task. Each section provides an overview of a specific part of the house or area of improvement, while the core of the book consists of step-by-step spreads that lead you through a huge range of DIY tasks – from simple to advanced.
Fully adapted for Australian homes and updated to include advice on how to make your home greener, this is your one-stop DIY bible.
Click here for more details or to buy DIY : Know-How with Show-How
Retail Price: $69.95, Booktopia Price: $55.95 SAVE 20%
---
OFF-THE-SHELF DAD
With all of these wonderful and stereotypical dad types listed here it's easy to forget that there are still bog standard dads in homes all around the world.

Off-the-Shelf Dad is like anything you buy off the shelf, like the latest iPhone you bought, as soon as it was yours it became unique, it became special to you, you love it even though it looks exactly the same as everyone else's iPhone.

Off-the-Shelf Dad is just like that. He may say the same things other dad's say, he may lose his keys, his socks and his remote, just like other dad's but because he's yours each of these commonplace Dadisms becomes endearing, annoying and adorable… to you, and only you.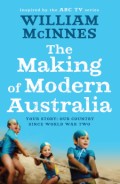 The Making of Modern Australia
by William McInnes
Filled with stories from regular Australians about life since World War Two and woven throughout with William's own anecdotes and observations, The Making Of Modern Australia  pieces together the celebrations, sorrows and spirit of the last fifty years to offer a national picture of our past and present. Told through four main themes – Romance, Religion, Family and Home.
From the trepidation of the outbreak of armed conflict to the multicultural melting pot of postwar migration, to falling in and out of love and religion, to the changes in parenting and family relations, this book reveals a very personal view of our country. William McInnes is also joining forces with Essential Media and Entertainment to narrate their four-part documentary series, The Making Of Modern Australia.
Click here for more details or to buy The Making of Modern Australia
Retail Price: $35.00, Booktopia Price: $27.95 SAVE 20%
UPDATE: It's already been suggested that I missed Geek Dad, the kind of dad who sometimes forgets he's a dad because his becoming a dad was against all probability and the fact of his being a dad must remain entirely suspect because at no time can he remember partaking in that kind of activity with an actual woman… and I just remembered Illiterate Dad, the  kind of dad who you've never seen reading even though the house contains discreet piles of books about aircraft carriers and Harley Davidsons, and your mother's bookshelves are littered with mint condition hardback editions of Bryce Courtenay, Tom Clancy and Matthew Reilly.

Come on… what other kinds of dads have I missed?
About the Contributor
While still in his twenties, John Purcell opened a second-hand bookshop in Mosman, Sydney, in which he sat for ten years reading, ranting and writing. Since then he has written, under a pseudonym, a series of very successful novels, interviewed hundreds of writers about their work, appeared at writers' festivals, on TV (most bizarrely in comedian Luke McGregor's documentary Luke Warm Sex) and has been featured in prominent newspapers and magazines. ​Now, as the Director of Books at booktopia.com.au, Australia's largest online bookseller, he supports Australian writing in all its forms. He lives in Sydney with his wife, two children, three dogs, five cats, unnumbered gold fish and his overlarge book collection. His novel, The Girl on the Page, will be published by HarperCollins Australia in October, 2018.