From The Man Booker Prize website:
The judges for the 2010 Man Booker Prize for Fiction have announced the longlist for the prize, the leading literary award in the English speaking world.
A total of 138 books were considered for the 'Man Booker Dozen' longlist of 13 books.
The longlist includes:
Peter Carey Parrot and Olivier in America (Faber and Faber)
Emma Donoghue Room (Pan MacMillan – Picador)
Helen Dunmore The Betrayal (Penguin – Fig Tree)
Damon Galgut In a Strange Room (Allen & Unwin)
Howard Jacobson The Finkler Question (Bloomsbury)
Andrea Levy The Long Song (Headline Publishing Group – Headline Review)
Tom McCarthy C (Random House – Jonathan Cape)
David Mitchell The Thousand Autumns of Jacob de Zoet (Hodder & Stoughton – Sceptre)
Lisa Moore February (Random House – Chatto & Windus)
Paul Murray Skippy Dies (Penguin – Hamish Hamilton)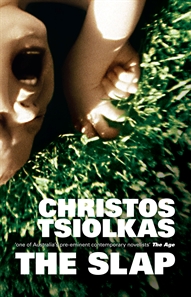 Rose Tremain Trespass (Random House – Chatto & Windus)
Christos Tsiolkas The Slap (Allen & Unwin)
Alan Warner The Stars in the Bright Sky(Random House – Jonathan Cape)
The chair of judges, Andrew Motion, comments:
"Here are thirteen exceptional novels – books we have chosen for their intrinsic quality, without reference to the past work of their authors. Wide-ranging in their geography and their concern, they tell powerful stories which make the familiar strange and cover an enormous range of history and feeling. We feel confident that they will provoke and entertain."
Peter Carey is one of only two authors to have won the prize twice, in 1988 for Oscar and Lucinda and 2001 for True History of the Kelly Gang. In 1985 his book Illywhacker was shortlisted for the prize and Theft: A Love Story was longlisted in 2006.
Three authors have been shortlisted before: David Mitchell (twice shortlisted in 2001 for number9dream and in 2004 for Cloud Atlas), Damon Galgut (in 2003 for The Good Doctor) and Rose Tremain (shortlisted in 1989 for Restoration). She was also a judge for the Booker Prize in 1988 and 2000.
Howard Jacobson has been longlisted twice for his book Kalooki Nights in 2006 and for Who's Sorry Now? in 2002.
The 2010 shortlist will be announced on Tuesday 7 September at a press conference at Man Group's London headquarters. The winner of the Man Booker Prize for Fiction 2010 will be revealed on Tuesday 12 October at a dinner at London's Guildhall and will be broadcast on the BBC Ten O'Clock News.
The winner of the Man Booker Prize for Fiction will receive £50,000 and can look forward to greatly increased sales and worldwide recognition. Each of the six shortlisted authors, including the winner, will receive £2,500 and a designer bound edition of their shortlisted book.
Chaired by Andrew Motion, former Poet Laureate, the 2010 judges are Rosie Blau, Literary Editor of the Financial Times; Deborah Bull, formerly a dancer, now Creative Director of the Royal Opera House as well as a writer and broadcaster; Tom Sutcliffe, journalist, broadcaster and author and Frances Wilson, biographer and critic.
About the Contributor
While still in his twenties, John Purcell opened a second-hand bookshop in Mosman, Sydney, in which he sat for ten years reading, ranting and writing. Since then he has written, under a pseudonym, a series of very successful novels, interviewed hundreds of writers about their work, appeared at writers' festivals, on TV (most bizarrely in comedian Luke McGregor's documentary Luke Warm Sex) and has been featured in prominent newspapers and magazines. ​Now, as the Director of Books at booktopia.com.au, Australia's largest online bookseller, he supports Australian writing in all its forms. He lives in Sydney with his wife, two children, three dogs, five cats, unnumbered gold fish and his overlarge book collection. His novel, The Girl on the Page, will be published by HarperCollins Australia in October, 2018.