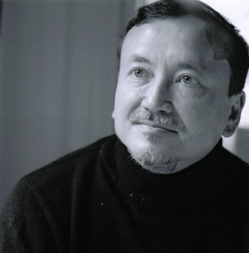 The Booktopia Book Guru Asks
Brian Castro,
author of
Birds of Passage, Shanghai Dancing, The Bath Fugues and more,
Ten Terrifying Questions
———————————————-
1. To begin with why don't you tell us a little bit about yourself – where were you born? Raised? Schooled?
I was born in Hong Kong … actually at sea between Macau and Hong Kong. My first school was St Jude's Preparatory School. I then went to Maryknoll Convent School which took boys until high school. Then I was sent to St Joseph's College in Sydney, where I boarded until university.
2. What did you want to be when you were twelve, eighteen and thirty? And why?
At twelve I wanted to be a jazz drummer; at eighteen, a teacher, and at thirty a writer and an academic.
3. What strongly held belief did you have at eighteen that you do not have now?
At eighteen I believed I could read all the books in the university library shelved between 820 and 900. Now, with failing eyesight, I think of Borges and dream imaginary libraries.
4. What were three works of art – book, painting, piece of music, etc – you can now say, had a great effect on you and influenced your own development as a writer?
James Joyce's Ulysses taught me the secret combination of thought, word and humour. Francis Bacon's  Portrait of George Dyer Riding a Bicycle captured the body in flight, man as bicycle. Bacon inspired me because he was both difficult and original. Bach's Goldberg Variations influenced me from an early age. It had balance, precision and feeling.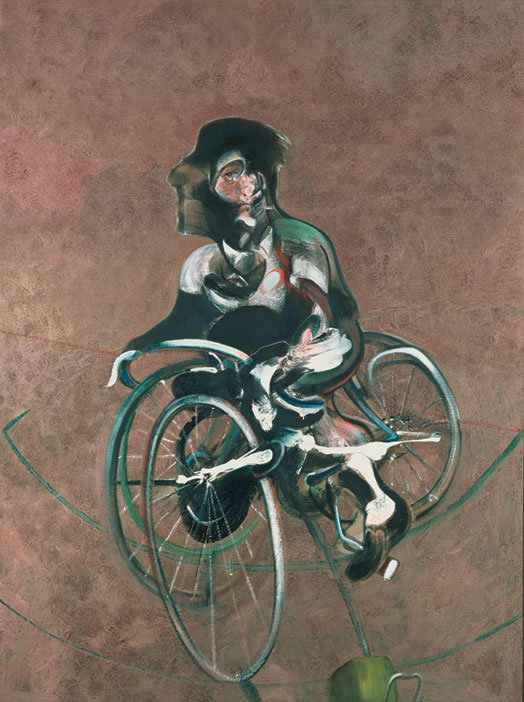 5. Considering the innumerable artistic avenues open to you, why did you choose to write a novel?
I didn't have any choice. It chose me. I felt driven.
6. Please tell us about your latest novel…
The Bath Fugues: It's a triptych… like a Bacon panel. Three stories with inter-related characters. Three historical personages providing the bass tones. Three voices. These are not discrete, as they intertwine, undermine and reveal each other. It is a novel marrying the psychological fugue with the musical fugue. (BBGuru: The Bath Fugues has been shortlisted for the 2010 Miles Franklin Literary Award and the 2010 Adelaide Festival Award for Fiction. Click here to buy The Bath Fugues)
7. What do you hope people take away with them after reading your work?
I would hope they would want to re-read it. At least, in parts. The clues all lead to consequences. Readers will uncover layer after layer of these.
8. Whom do you most admire in the realm of writing and why?
Proust. Although it would be important to read him in French. His is a sensibility almost impossible to find today. I lament this loss, just as I lament other lost worlds of feeling: those of Jorge Luis Borges, for example. I also admire the work of W.G. Sebald.
9. Many artists set themselves very ambitious goals. What are yours?
To be true to poetics. To seek aesthetic shape. To be always astonished.
10. What advice do you give aspiring writers?
Sail the ocean without a compass. The stars will bring you back.
Brian, thank you for playing.
About the Contributor
While still in his twenties, John Purcell opened a second-hand bookshop in Mosman, Sydney, in which he sat for ten years reading, ranting and writing. Since then he has written, under a pseudonym, a series of very successful novels, interviewed hundreds of writers about their work, appeared at writers' festivals, on TV (most bizarrely in comedian Luke McGregor's documentary Luke Warm Sex) and has been featured in prominent newspapers and magazines. ​Now, as the Director of Books at booktopia.com.au, Australia's largest online bookseller, he supports Australian writing in all its forms. He lives in Sydney with his wife, two children, three dogs, five cats, unnumbered gold fish and his overlarge book collection. His novel, The Girl on the Page, will be published by HarperCollins Australia in October, 2018.