It has only been available for a little more than two weeks but Ian McEwan's new novel Solar continues to garner great reviews. Eagle-eyed followers of Booktopia will know that I featured it as one of my two books of the month in the March edition of Booktopia Buzz, and certainly buyers have responded in droves.
Since then Fairfax' uber-critic Andrew Riemer has described this often humorous modern morality tale about global warming and the antics of one rapidly aging middle class man as including "some of the finest writing I have encountered in very many years". High praise indeed. Riemer is not a man to fall lightly, no matter how enticing the reputation of the author.
Of course, Ian McEwan is probably at the height of his writing powers, although followers still point to On Chesil Beach as luminescent. Those of you for whom Solar is a welcome introduction to this most accomplished of storytellers may well be tempted to explore his backlist.
Here it is then, the essential McEwan, courtesy of Lucas Wittman, books editor for The Daily Beast.
Ian McEwan has achieved a rare place in the world of letters: hailed as one of the best writers of prose today and guaranteed to sell hundreds of thousands of copies. Since his 2001 novel Atonement propelled him into the hands of readers everywhere, McEwan has been a "Major English Novelist," a title that his 2005 bestseller Saturday only solidified. Each new book of his is greeted with the utmost attention by critics and literary pundits of record, and alongside Philip Roth, Martin Amis, and Thomas Pynchon, he is one of the few accorded such attention.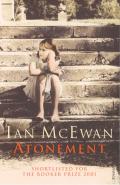 McEwan's latest,  Solar, came out (in the US) last week to mixed reviews that invariably praised his surprisingly comic touch and deft skewering of global warming, before decrying the second half of the novel as "flaccid," "oddly static," and so on. However, fans of McEwan's previous work will find much to like in this new novel.
While Solar hurtles off shelves at bookstores around the world, it seems timely to revisit some of McEwan's older books, the ones he wrote before he was a "Major English Novelist" and ones that bear discovering or rediscovering. As the author of 14 novels and short-story collections, there is a whole lot of McEwan to explore and much of it will surprise readers who "discovered" him through Atonement.
The Masterpiece
McEwan's 1997 masterpiece begins with a couple's idyllic picnic that is shattered by a hot-air balloon accident that six men try to prevent. One man will die, one will become obsessed with Joe Rose, the protagonist, and the resulting novel spins out from this exhilarating, stunning beginning. For many, this opening section is perhaps one of the best things written in English in the last 20 years, but the rest of the novel isn't too far behind. All of the hallmarks of McEwan's later work are evident in this story of a rational man, a man of scientific learning and erudition, who is broken by the implacable irrationality of another. As his wife's trust in him erodes, readers are left wondering if they've been handed an unreliable narrator who has become as unhinged as his purported stalker by the stress and shock of the hot-air balloon disaster. Like in his other work, there are fine digressions on neo-Darwinism, beautifully structured scenes of tension, and the unraveling of an elegantly threaded plot. In short, everything that fans of McEwan have come to expect, but in perhaps his tightest, most compelling package.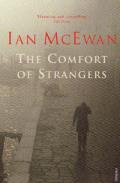 The Perfect Novella
Bring this slim 125-page novella with you on a trip to a European city, preferably Venice, and read it in one go as you sip a Campari on a balcony overlooking a quiet square. Do that, and you'll experience chills of possibility. A disaffected couple spends a week in a hot unnamed tourist-filled city that can be easily identified by its canals. They meet a stranger who takes them by the hand and guides them into a bar and then to his home stuffed with family heirlooms and a broken wife. McEwan perfectly captures the thrill of travel when one is divorced from familiar surroundings and the chance of something unusual and out-of-character seems possible. Of course, this being a McEwan fiction, the possibility is a brutal truth about how people find love in extreme ways.
The Stories
The first two books that McEwan published were collections of startling, dark,and taut short stories. They follow people on the margins of society, the tense (even perverse) relations between adults and children, the obsessions of men and women, and many more themes that would be played out at greater length in later novels (see The Cement Garden or The Child in Time). In "Butterflies," a dwarf's tragic encounter with a young girl leads to the reader's improbable sympathy with this outcast, while in "Pornography" a man is sleeping with two different nurses, and in revenge for his double-timing they apply their clinical skills with brutal efficiency. In all of these stories lie the essence of McEwan's fictional vision, and for any fan of his work this is the place to start to understand how he has evolved as a writer even while he's never quite given up on finding humanity and dark humor in our collective foibles.
Lucas Wittmann is the books editor at The Daily Beast.
About the Contributor