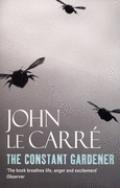 One of the most humbling experiences of my life was my first job as a bookseller. Of course I went into it with all the daft wide-eyed innocence of any newcomer to an industry. I actually thought I was going to sit around all day reading, chatting to customers about books, schmoozing with authors who would just wander past and stop to talk.
Of course, it was nothing like that at all – it was all pricing, reconciling invoices, lugging around huge boxes of stock, packing them up and returning them to the publisher when they hadn't sold, knowing only too well that I was condemning someone's life's work to be remaindered, or worse still, to be pulped. Despite the reality of the job on the shop floor, I still got that soft focused look from people when they heard I was a bookseller. Its the same dewy look you get when you tell people you are pregnant – somehow you temporarily transmogrify in their eyes to a higher being, you become an earth mother, guarding the written word for all humanity.
However, the most humbling aspect of it all was that fall from grace when I realised that while I had thought I was widely read and knowledgeable about all things book-y, in fact I was a complete novice. What a huge book world there was – so many genres, so many diversions, so many damn authors and titles. It took a good six months or so to realise that in fact it is impossible to be up to speed across the entire publishing spectrum. All we can do is know what we love and love what we know.
I was thinking about that yesterday when I was going through the entries for the Booktopia Buzz sixth birthday competition. There were free books on offer (thanks to our wonderfully supportive publishers) to customers who (amongst other things) contacted me to tell me of their favourite book.  Could I have predicted what would be their favourites? Not at all. I defy you to pick a theme in their choices. It is no wonder the publishers find it so hard to pick a winner.
The other great delight was to see where everyone came from. From Flinders Lane in Melbourne to Flinders Island, Tasmania, (I kid you not)  it was a great thrill to see how many people across Australia trust us to source their very varied purchases.
So thanks to all who played (see below) and thanks to our publishers. Now to the best bit. Read on to discover for once, not what your bookseller likes, not what a professional reviewer likes, but what real readers like! They've got no barrows to push, no axes to grind, nothing to sell. For them it is simply a matter of reading pleasure!
From Heather Barr of Adelaide: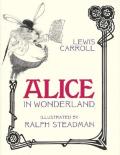 Thank you for Booktopia Buzz. I really appreciate receiving the newsletter as it is an excellent way of keeping up with new titles and for looking on the website for others. In answer to the question "what is your favourite book and why?" – as you can imagine many books would fall into this category, however, one book The Constant Gardener by John le Carré I would classify as my favourite book.  I loved reading this book for the adventure, suspense and most of all the absolute love shown by the main character Justin and how this was epitomised in the final pages.
From Fiona Dhu of Newcastle:
My favourite book? So many to choose from. My favourite at the moment is Full Circle by Pamela Freeman.
Why? Because she manages to combine a concept of history around the energy of a planet and woven into the story are complex inter-relations between strangers who become linked in a web of destiny. The book is simply an excellent read and a beautiful ending to the Castings Trilogy.
From Sharron Dickman of Brookfield, Victoria:
I have just ordered  Making the Rounds with Oscar, which is the most appealing book on your list.  It's my choice from this current list because my cat Nugget and I have just completed a Pets in Therapy course designed to make us qualified to visit hospitals and nursing homes.  However, after completing the course and seeing all the things involved in doing care centre visits, I'm feeling very uncertain about doing the work (risks to the pet, problems with procedures, etc.).  I'm looking forward to the book for information, and perhaps the push I need to get Nugget into his harness and collar and take him out.
As to "my favourite book" — how can anyone have just one?  Like asking which of your children you love most?  However, as we recently moved from a high fire danger risk area and we always had a fire evacuation list ready which included which books we would take if evacuating, I guess that list includes my favourites.

One Hundred and One Famous Poems (given to me by my mother in 1959) a marvellous collection which inspires and delights and amuses every time I open it.
World Famous Paintings by Rockwell Kent (also given to me in the early 1950s) with wonderful illustration and stories about each work — my love of art came from this book
Fannie Farmer Cookbook — because Fannie covers everything and makes me feel like I can be a success in the kitchen
Alice in Wonderland — wonderful use of words and great illustrations combine to give pleasure no matter how often you re-read it
And finally, and my husband can't understand why this is on the list, — Judith Kerr's Mog and Bunny.  Yes it's a children's book and I don't care what anyone says, it makes me feel good when I read it.
From Naomi Tilley of Melbourne: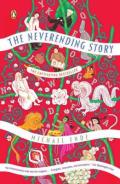 My favourite book is Stephen King's The Stand. I've loved this book for years, and I make a point to read it at least once every six months. Every time I read it, I discover something new that escaped my notice before, and it never gets boring. I think that what I love the most about it is the way that none of the characters are exceptional heroes – they're just ordinary people thrust into extraordinary circumstances. Some of them shine, whilst others crash and burn, just the way it tends to be in real life. The story is about people doing intrinsically human things, and I love it.
From Donna Savige of Camira, Queensland:
My favourite book?  I guess this year it would have to be Eclipse by Stephenie Meyer. This book will hold 30 Year 9 Literacy students spellbound for  however long it takes them and their teacher to read it.  At the end of  the semester they will each be allowed to keep their copy – for some the first  book they have ever owned for others the first they have ever read.  In June/July when the movie is released – they'll go and see it over the holidays… they'll return to school with an experience which proves that the book is always better than the movie!
From Kirsty McLean of Highgate, Victoria: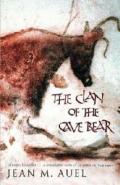 My favourite book is The Neverending Story by Michael Ende. I have an early edition copy that was beautifully printed in red and green ink, and it was the first hardback I ever bought. I used saved birthday money – I was all of 11 – and before that I had only bought paperbacks (maximising my purchasing power). It introduced me to the beauty of the book itself, in addition to the power of the story. And what 11 year old bibliophile wouldn't be thrilled with the idea of a book that never ends? I still have the copy and am now reading it to my own children.
From Sian Hubert of Lysterfield, Victoria:

My favourite book (and series) is Jean M Auel's Clan of the Cave Bear. An amazing book, full of detail, research, adventure, and a great heroine. It may be an older book now, and I have read many other great books since (Twilight, Harry Potter, endless Jeffrey Deavers, Kyle Mills and Crichtons) but this remains an all time favourite. You must ignore the fact that there was a movie made from the book – a bad one at that in the 80's with Darryl Hannah (need I say more?). Look past this and you find an amazing book…. the question is when will she finish and publish the final book for the series?
From Donna Castagna of McLeans Ridges, NSW: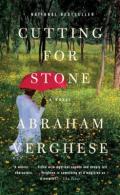 This is a difficult question, because of all the books I love but I have to say the book that has most impressed me recently is Cutting for Stone by Abraham Verghese. His clever intertwining of  the history of Ethiopia with a fictional story is very entertaining. His accurate use of medicine and surgery makes for an enthralling read.
From Sharon Hore of Tweed Heads,  NSW:
My Favourite book is The Long Walk to Freedom by Nelson Mandela.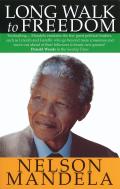 Nelson was already my hero before I got to visit South Africa and Robben Island a few years ago. He just moved up another notch after I viewed his cell on Robben Island.
For a human being to have such strength and compassion for others despite all the wrongs that were done to him is remarkable. From such humble beginnings and a simple dream to be treated as equals, to then become the President of the country that showed him such hardship and heartache are a true testament to this gentleman's  character.
This book will remain on my bookshelf for others to share for a long time to come.
About the Contributor