I realise I am the last to know, having been away for several weeks, but the Aurealis Awards were announced a little while ago.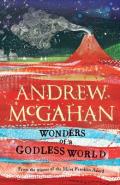 These awards showcase the best of Australian science fiction, horror and fantasy writers, a subject our very own Richard Bilkey covers brilliantly in Booktopia's Sci-Fi and Fantasy Buzz. This isn't a genre that I read voraciously. However, even the most fantasy-shy of readers can be seduced by the genre if it is presented to them in the right way.
And so it was with Andrew McGahan's brilliant Wonders of a Godless World.  Fair enough, I admit that I am always the first to line up for a new McGahan so perhaps this wasn't a true test of endurance for me. I absolutely devoured this description defying novel when I was lucky enough to get my hands on a pre-pub proof. It is totally unlike his previous work. In fact, it is tour de force of imagination.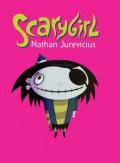 Wonders of a Godless World has been awarded the Aurealis for 2009's best science fiction novel.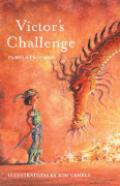 But it wasn't just darling of the lit fict that took our fancy in Booktopia Buzz during last year. Three more of our favourites have picked up various speculative fiction awards.
Nathan Jurevicius won best illustrated/graphic novel with Scary Girl. I knew that one was good when it was snaffled up by my kids, and their various friends. We have some internal images and a google preview on the site, as well as my review. Pamela Freeman and Kim Gamble won the category of best children's short fiction/illustrated work/picture book (8 – 12 years) with Victor's Challenge, which is quite simply, too too divine. It is the kind of book that makes you want to re-live those years doing reading
at primary school – it just begs to be shared aloud.
Finally, Scott Westerfield picked up the best young adult award for his gloriously vivid steam punk saga, Leviathan. Check out the trailer and internal images here.
These four books were all featured in Booktopia Buzz. It just goes to show that a good book is a good book, not matter what label we put on it.
About the Contributor