Once the madness of Christmas Day is over (I know it seems a long way away right now but it will all pass, trust me) you'll need some quiet time to recover.
Now is the time to make preparations.
The men in your life, whether they be lover, husband, father or brother, will probably stretch themselves out on the couch and watch every boring minute of the Boxing Day test match.
Do not despair – help is near.
First things first – you'll need a drink.
Then you'll need to find a comfy spot to sit. You'll want it to be far enough from the TV so that you are not disturbed by the incessant pock of the cricket ball, intermittent male grunts of joy or despair or the incessant droning of the dullards commentating and yet close enough to the boys, hopefully still in their peripheral vision, to be an ever-present visual complaint for being so grievously neglected.
Now that that's done, you'll need something to read.
If your pre-Christmas week has been unrelieved hell we recommend you reach for belly laughs or bloody murder.
You'll need something strong to put out of your head the sound and images of screaming children running riot around the fine china department of David Jones or the haughty look the sales girl gave you when you'd discovered you'd left your purse in the shopping trolley at Woolies or the pathetic smile your husband wore on Christmas morning when handing you the poorly wrapped ironing board….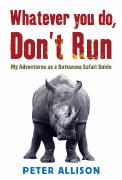 For belly laughs you'll need :
Marian Keyes, Ben Elton, Katie Fforde, Peter Allison, Jill Mansell.
And for bloody murder:
PD James, Nicci French, Kathy Reichs, Henning Mankell, Peter Robinson.
But if your Christmas was a great success – if the turkey was tender and moist, if the family did their best Brady Bunch impression, if the little box under the tree with your name on it contained what you hoped it would contain, if peace reigned supreme and love was all around… then you may like to celebrate with juicy saga, strong drama or a heart warming yarn.
Try one of these authors…
Maeve Binchy, Di Morrissey, Erica James, Penny Vincenzi…
Bryce Courtenay, Judy Nunn, Cathy Kelly…
Or something a bit different Alex Miller, David Malouf, Muriel Barbery…
And last but not least, a small selection of books for those who do not celebrate Christmas and who do not like Cricket, those who cannot be classed as Bah Humbugs because they are of a different faith, or are indifferent, or have integrity, but nonetheless are forced by Governmental decree to do nothing for two days in a row…
About the Contributor
While still in his twenties, John Purcell opened a second-hand bookshop in Mosman, Sydney, in which he sat for ten years reading, ranting and writing. Since then he has written, under a pseudonym, a series of very successful novels, interviewed hundreds of writers about their work, appeared at writers' festivals, on TV (most bizarrely in comedian Luke McGregor's documentary Luke Warm Sex) and has been featured in prominent newspapers and magazines. ​Now, as the Director of Books at booktopia.com.au, Australia's largest online bookseller, he supports Australian writing in all its forms. He lives in Sydney with his wife, two children, three dogs, five cats, unnumbered gold fish and his overlarge book collection. His novel, The Girl on the Page, will be published by HarperCollins Australia in October, 2018.