Excitement is building for Dan Brown's The Lost Symbol, the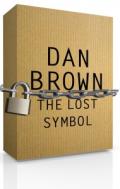 sequel to The Da Vinci Code.
The jacket image has been a huge secret but all will be revealed at about 10pm (eastern standard time) tomorrow night.
In the meantime, you can pre-order your copy for $19.95 – yes, you read it correctly. That is a mighty 60% off rrp of $49.95. (conditions apply).
The world-wide release date is September 15.
About the Contributor