Robin Hobb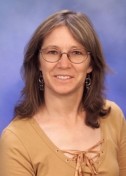 I was born in California in 1952, but I grew up in Alaska. When we first moved to Fairbanks from our suburban tract home in San Rafael, it was quite a shock. I was nine years old. In an effort to teach us self sufficiency, our father had purchased for our new home an old log house that lacked plumbing, wiring, insulation, interior walls, and a heat source. The same day that we moved in, Bruno arrived. He was a wolf/dog hybrid that had been severely abused by his owner, a dog musher. He subsequently became my constant companion and I soon knew the surrounding acreage of woods and sloughs as well as I had once known my back yard. I also learned the basics of wiring electricity, plumbing and insulating a home!

When I had graduated from high school, I attended Denver University for a year before returning to Alaska. I married when I was eighteen, and subsequently moved to Kodiak, an island off the coast of Alaska. With us went Frodo, an immense 130 pound white Alsatian that had come to me as a small starving puppy one day. My husband comes of fishing stock, so we have never lived far from the sea for long since then. That same year was the year I sold my first short story. I began my career as a writer doing short stories for children′s magazines, and graduated to fantasy and novels about ten years later. In that time we attended college at Idaho State University, spent a miserable couple of years being too hot in Hawaii, and finally returned to the Pacific Northwest and Washington state.

In Washington we settled for a number of years in a very small town named Roy. There we raised chickens, pigeons, geese, ducks, quail, goats, pigs, doves, and our children. We were adopted by an abandoned Staffordshire terrier that we named Minnie. She taught me a great deal about tenacity.

I presently live in Tacoma, Washington. My husband still sails, as engineer on a tramp freighter, which leaves me lots of time for writing. My current canine companion is Loki, a large black German shepherd who arrived at my door with a tennis ball in his mouth and a quantity of buck-shot in his rear end. I never know how these dogs find me, but I′ve always been grateful they do. We have three grown children and a five year old daughter.

Although my work has been nominated for both the Hugo and Nebula, and has actually made the final ballot, I′ve never been awarded either. I have written eleven novels, collaborated on a twelfth with Steven Brust, and lost count of the number of short stories I′ve done.

Assassin′s Apprentice was the first Hobb novel, and it was followed by the equally successful Royal Assassin and Assassin′s Quest. Robin has also written as Megan Lindholm. Megan Lindholm and Robin Hobb both write fantasy, but in very different styles and in different ′slices′ of the genre. Megan Lindholm′s best known book is probably Wizard of the Pigeons, a contemporary fantasy set in modern day Seattle. By using two different pseudonyms, she is able to let the reader know which voice they are going to be getting in a particular book.