Jackie French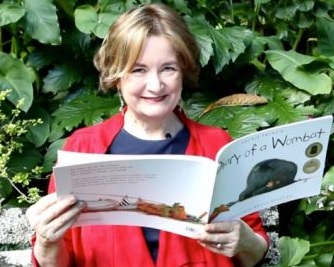 Jackie French's writing career spans sixteen years, 42 wombats, 120 books for kids and adults, translations into nineteen languages, and slightly more awards than wombats, both in Australia and overseas (that's overseas awards, not overseas wombats).

Her books range from provocative historical fiction such as Hitler's Daughter and They Came on Viking Ships to the hilarious international bestseller, Diary of a Wombat with Bruce Whatley, as well as many nonfiction titles such as The Fascinating History of Your Lunch, and To the Moon and Back (with Bryan Sullivan), the history of Australia's Honeysuckle Creek and man's journey to the moon.

In 2000, Hitler's Daughter was awarded the CBC Younger Readers' Award. To the Moon and Back won the Eve Pownall Award in 2005. Macbeth and Son, and Josephine Wants to Dance were both shortlisted for the 2007 CBC Awards.