Dan Brown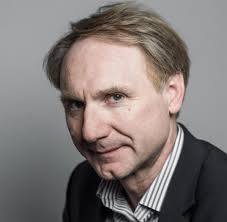 Dan Brown is the author of numerous bestselling novels, including the worldwide number one, The Da Vinci Code – one of the best selling novels of all time. His four novels were in the Sunday Times bestsellers list for a whole year and were the top four bestselling novels of 2005. They have been translated and published in more than 40 languages around the world.

Dan is a graduate of Amherst College and Phillips Exeter Academy, where he spent time as an English teacher before turning his efforts fully to writing. In 1996, his interest in code-breaking and covert government agencies led him to write his first novel, Digital Fortress, which quickly became a number one bestselling eBook. Set within the clandestine National Security Agency, the novel explores the fine line between civilian privacy and national security. Dan Brown's follow-up techno-thriller, Deception Point, centred on similar issues of morality in politics, national security, and classified technology.

The son of a Presidential Award winning math professor and of a professional sacred musician, Dan grew up surrounded by the paradoxical philosophies of science and religion. These complementary perspectives served as inspiration for his acclaimed novel Angels & Demons – a science vs. religion thriller set within a Swiss physics lab and Vatican City.

Dan Brown's wife Blythe – an art historian and painter – collaborates on his research and accompanies him on his frequent research trips, including to Paris, where they spent time in the Louvre for his thriller, The Da Vinci Code.

The Da Vinci Code has sold some 70 million copies worldwide. Both The Da Vinci Code and Angels and Demons have been adapted for film by Columbia Pictures.

His fifth novel, The Lost Symbol, featuring Robert Langdon, was released in September 2009.