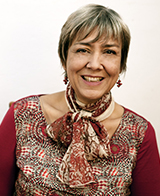 This month is a celebration of the power and diversity of Australian fiction - three stand out novels that could not be more different from each other:
R&R
, a blazingly violent and ribald war novel;
The World Without Us
, a poetic rural story about bees and secret sorrows; and
Salt Creek
, a deeply satisfying nineteenth century family saga of cultural collision set against the remote beauty of the Coorong. It was almost impossible to choose between them as Book of the Month.
By sheer coincidence two novels this month
Early One Morning
and
The World Without Us
feature characters who are voluntarily mute as an expression of trauma. Their silence is eloquent, prompting the reader to ask: what happened? What will break the speaking drought?
PS: I also noticed that two novels -
A Guide to Berlin
and
Early One Morning
include characters who suffer from epilepsy. Recently the Aspergers/autism spectrum has provided a very rich seam in fiction with characters with quirky ways of seeing the world. I'm not saying epilepsy is the new autism, because that would be flippant and insensitive but I am curious about how and when these maladies or conditions make their way into the literary consciousness. Anything that raises awareness and furthers understanding has to be a good thing.
Biography
Caroline Baum is a well known journalist and broadcaster. She has worked as founding editor of Good Reading magazine, features editor for Vogue, presenter of ABC TV's popular bookshow, Between the Lines, and Foxtel's Talking Books, and as an executive producer with ABC Radio National.
She is a regular contributor to national newspapers and magazines and is in demand as a presenter at arts and literary festivals around the country and overseas.
In May 2012 Caroline was appointed the Editorial Director of Booktopia's online newsletter The Buzz. She also produces promotional book videos for Booktopia through her Book Shots business.