Alison Lester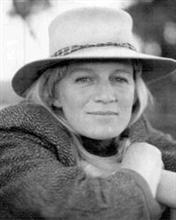 Alison Lester is one of Australia's most popular and bestselling creators of children's books. She has won many awards, including the 2005 Children's Book Council of Australia Picture Book of the Year Award for Are We There Yet?

Her most recent picture books include Running With the Horses, a story based on the evacuation of the world-famous Lipizzaner horses from the Spanish Riding School in Vienna during the second world war, and One Small Island, about the life and times of a World Heritage Listed island. Her next pictur book Sophie Scott Goes to Antarctica will be published in 2012.

Alison lives on a farm in the Victorian countryside. She spends part of each year travelling to schools around Australia, helping students and teachers develop their own stories.